Choco Hero
34.86 € — or
/ month
In stock
Multivitamin Chocolate Bites
Get your daily dose of nutrition in one heavenly Choco Hero serving. Each delicious dark chocolate bite is a powerhouse of goodness, packed with 14 essential vitamins, minerals, probiotics, and Q10.
Carefully developed to support every aspect of your well-being, Choc Hero is the tastiest broad-spectrum multivitamin that slips into a busy lifestyle.
*NRV=nutrient referent values according to Annex XIII Regulation (EU) 1169/2011
**NRV not established
*** at the time of manufacturing
Peace of mind

A convenient, all-in-one supplement providing holistic support for your mind and body.

Free Luxembourg delivery every 4 weeks

Never run out with our hassle-free subscription service.

Flexible commitment

You can pause or cancel your subscription any time. Benefits last with continued and consistent use.
Our chocolate vitamins are made with quality melt-in-the-mouth dark chocolate. We want to make the world a healthy and happier place, one chocolate bite at a time.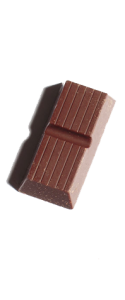 User Reviews